On the Radar — Today we're in the thrall of Christopher Fowler once again as Bryant and May return for a murder case that's caught in the dark shadow of the occult. Always a good thing, in our book. But that's not all, our On the Radar column also brings you new historical crime fiction and thrillers by Stephanie Marland and Fiona Cummins.
The Lonely Hour by Christopher Fowler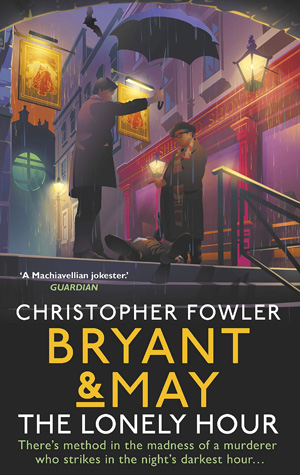 This new Bryant and May novel sneaked out last week, right under our noses. How did we not notice? Oh well, better late than never as Christopher Fowler rarely fails to achieve a riveting five-star read. The Peculiar Crimes Unit, featuring the ageing detectives Arthur Bryant and John May, are baffled when an Indian textile worker is found hanged from a willow tree on Hampstead Heath. Clues at the scene suggest black magic was being used. Or was it suicide? The discovery of another body suggests not and it appears as if a serial killer is on the streets of London. Check out our review of Hall of Mirrors from last year. The Lonely Hour arrives in America in December.Buy now on Amazon
The Confessions of Frannie Langton by Sara Collins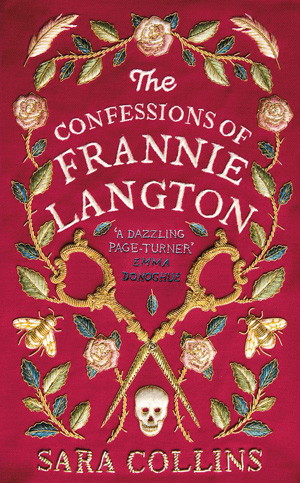 This gritty and Gothic thriller set in London in 1826 begins with a murder trial. We're at the Old Bailey, where Frannie Langton, maid to Mr and Mrs Benham, stands accused of their murders. Frannie's dramatic and chequered past is about to be laid bare in the courtroom, but there's much more to this woman's story and she's about to share it in a narrative that encompasses slavery, love and a terrible crime. Did Frannie do it? You'll have to read it to find out. This one's out on 4 April in the UK and in May in the US.Pre-order now on Amazon
You Die Next by Stephanie Marland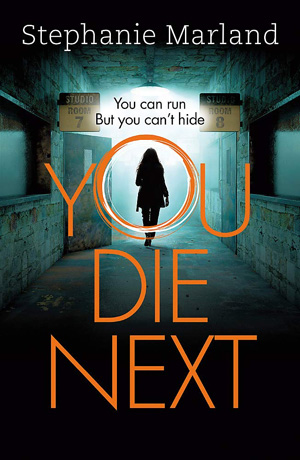 She's a woman of many guises, also known as Steph Broadribb and as blogger CrimeThrillerGirl. Now Stephanie Marland has come up with a book with a brilliant and entirely believable premise. A group of urban explores stumble across a kill room in a derelict film studio and suddenly their search for thrills turns nasty as one by one the members of the party are killed off. It's up to DI Dominic Bell to catch the murderer, but he's going to need some help. The only person who can help him is his ex, Clementine Starke, but Clementine has problems of her own to contend with… Out 4 April.Pre-order now on Amazon
The Neighbour by Fiona Cummins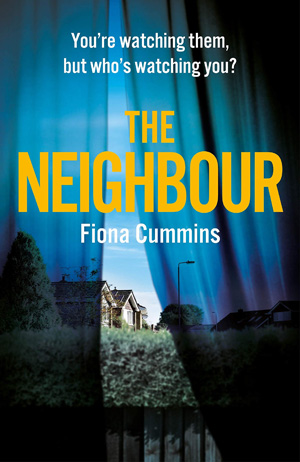 It's that time of year when people think about moving house. Perhaps they'll think again after reading the latest standalone thriller from Rattle author Fiona Cummins, out 4 April. Garrick and Olivia Lockwood are thrilled when they grab a bargain property in a leafy suburb. It's in an area that's recently been plagued by murders – but the killer will soon be caught, won't he? The neighbours seem nice, but this is crime fiction after all, so not everything is as it first appears in this twisty novel from an author who has cornered the market in creepy killers.Pre-order now on Amazon
The Venetian Masquerade by Philip Gwynne Jones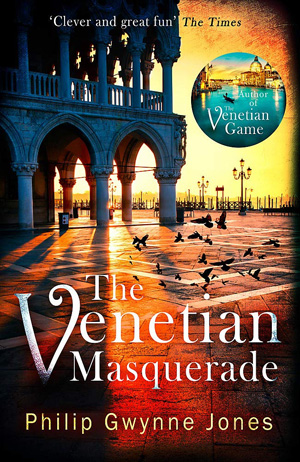 Opera and crime fiction merge together in Philip Gwynne Jones's novels set in Venice. He's a writer who sings in a bass voice and knows the city inside out. The Venetian Masquerade begins with a night out at the opera for Nathan Sutherland – a birthday treat. That treat turns into a nightmare when, during the curtain call, a man is stabbed dead. The victim has one of Nathan's business cards in his wallet, and as he's drawn into the mystery Nathan also finds himself on a trail to find one of Monteverdi's lost operas. The bodies pile up in each tragic act… Out 4 April.Pre-order now on Amazon
Read about last week's new books here.
Read more: crimefictionlover.com