Highlights and Insights From our Inaugural Conference for Esports Marketers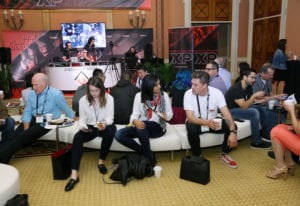 Esports is on pace to outpace the NFL, according to a 2018 study by PricewaterhouseCoopers. Goldman Sachs predicts it will at least reach a comparable size to the NFL by 2022. But despite its growing scope, popularity and its legions of passionate fans, for many brands, esports is still a mystery.
This October, Event Marketer and sister brand Cynopsis Esports combined forces to create the Esports Business Summit, the industry's only conference designed to bring the brands, the media, the leagues, the game publishers and the investors together to share insights with one another, and to give brand marketers the intel they need to get involved—the right way.
The show kicked off Oct. 1 at Caesars Palace in Las Vegas with a series of workshops to help prospective esports marketers understand the industry and the nuances that can make or break a brand's entry into the space. In the Esports for Brand Marketers workshop, attendees heard from some of the brand community's earliest esports adopters on how to activate in and around esports. In the Esports 101 Workshop, which took place off-site at the Esports Arena Las Vegas at Luxor Hotel, a panel of experts broke down the esports landscape into 10 key strategic areas, including who plays the games, who the fans are, the technologies, the trends, and the business opportunities. For those brands bold enough to consider hosting their own esports tournament, the How to Produce an Esports Event workshop offered tips on everything from the technology they'd need, to the partners they'd want, to how to structure a sponsorship deal.
The next two days, Oct. 2 and 3, went full throttle with keynotes, an awards program and more than 50 breakout sessions covering topics ranging from Esports for Non-Endemic Brands, to Top Trends for Brand Marketers, to 12 Ways to Activate Esports Sponsorships, to How to Track Esports Data, to Lessons in Authenticity, and more. Leading the discussions: some of the world's biggest brands, including HP, Intel, Comcast, State Farm, K-Swiss, Quicken Loans, Microsoft, FIFA and more, each with their own stories and perspectives on breaking into the wild, wild west that is esports sponsorship marketing.
If you weren't among the 800 attendees at the show (we missed you), here's a taste of just some of what experts shared. Be sure to check out our December issue for more.
Got FOMO? Get your tickets now for next year's Esports Business Summit at our lowest rates.
"We've been very strategically focused on finding the right partners for the OMEN by HP brand… What started as a simple [Fortnite] sponsorship aimed at driving brand awareness blossomed into a program that drove tangible results and social reach… and generated half a million dollars in direct sales." —Chin Wu, US marketing manager, OMEN by HP
"K-Swiss is a heritage, American tennis brand. But we've been going through a little bit of a turnaround… We were not only trying to find an authentic, organic lane that we could live and thrive in, but also possibly create one, hence the partnership with the Immortals." —Indi Adams, senior director-product, K-Swiss, on esports' first shoe deal
"The best way to find out who would make a great partner is to ask your players about the products and services that they authentically like and use. We look for something that tells a story for our brand, is authentically related to our players and also helps to add value to the fan experience." —Ari Segal, president & COO, Immortals
"Be authentic. Let the gamers in your organization take charge of your programs… If you're inauthentic you will be called out." —Yoni Ginsburg, director-business development, Catalyst Sports and Media
"I happen to believe that engagement is the most important content metric going forward. And if that's the case, content needs to be way more experiential. As long as we're straddling the line of sports and pop culture and we're creating access to the game, to the players, the talent—we have to get the community as close to the action as possible, be authentic, be diverse and be experiential." —Craig Barry, evp/chief content officer, Turner Sports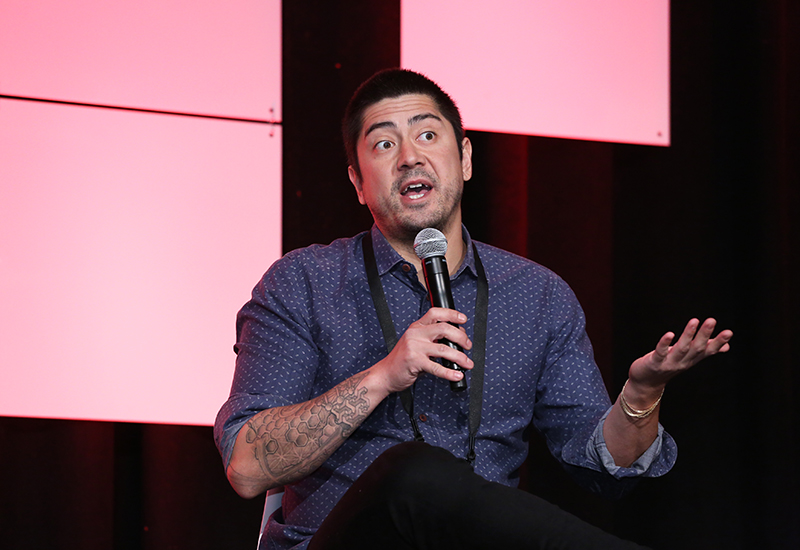 "A lot of publishers out there see esports as a marketing tool instead of an actual league. There's always somebody in the room who's like, 'But what if you made this an esport?' It doesn't always translate and it doesn't always work." —Michele Morrow, host/producer
"Communication, being transparent and being open are definitely the most important things." —Mike Labelle, esports athlete, New York Red Bulls, on what to look for in a partnership
"In esports there is a ton of data. It's about how you use it, how you organize it." —Matt Lederer, executive director-partnership marketing, Comcast
"Let's face it, what the industry as a whole needs is to continue to grow the audience, continue adding to the pie that will bring more brands in, that will bring more dollars in, better players, better leagues, better shows. It's a slow ride we're all kind of chipping away at but I feel like the investment Turner made with ELEAGUE has helped bring a lot more non-endemics to the marketplace." —Jason Dimberg, vp-programming & talent, Machinima
"From an entertainment perspective, we're already seeing companies like Mastercard improving their high-end entertainment value by doing behind-the-scenes experiences, like having special VIP sessions or special meetups with some of the pro players. Esports gambling is also starting to pick up very, very rapidly just like it did with traditional sports." –Frank Soqui, vp & general manager-gaming division, Intel, on trends shaping the future of esports
"One important thing that makes VR esports unique is its physicality. It's one of the things that makes it most special. It differentiates VR esports from esports as a whole. Never before has someone's physical size or their vertical leap or stamina and strength on a really macro level actually mattered. And I think we're going to see that evolve… Now people are throwing discs, people are punching, they're ducking fireballs, they're throwing grenades. VR esports brings something that's truly compelling to watch… it's real sport coming into the digital world." —Christopher K. McKelvy, head of esports, Oculus
"Our most impactful investment has been HP's OMEN Challenge. It has allowed HP to tailor its own unique approach to competitive gaming by creating an entertaining tournament for consumers and brand loyalists to experience and interact with our products." —Chin Wu, US marketing manager, OMEN by HP
"With this type of community you can't just come in say, 'We're going to put a logo on something and everyone's going to say, Oh yeah, that's an esports shoe.' We wanted it to come from a place that made sense for our brand." —Indi Adams, senior director-product, K-Swiss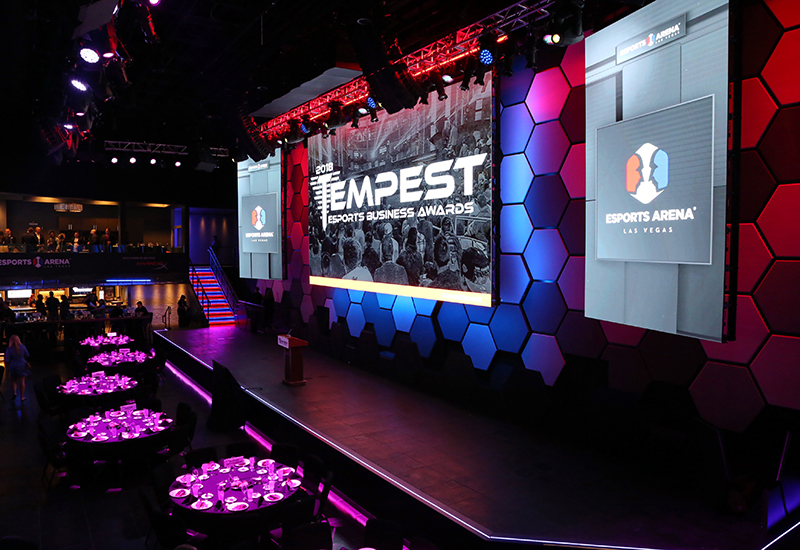 The post Highlights and Insights From our Inaugural Conference for Esports Marketers appeared first on Event Marketer.
Read more: eventmarketer.com